Vinicio Berti. Antagonista continuo
Immagine: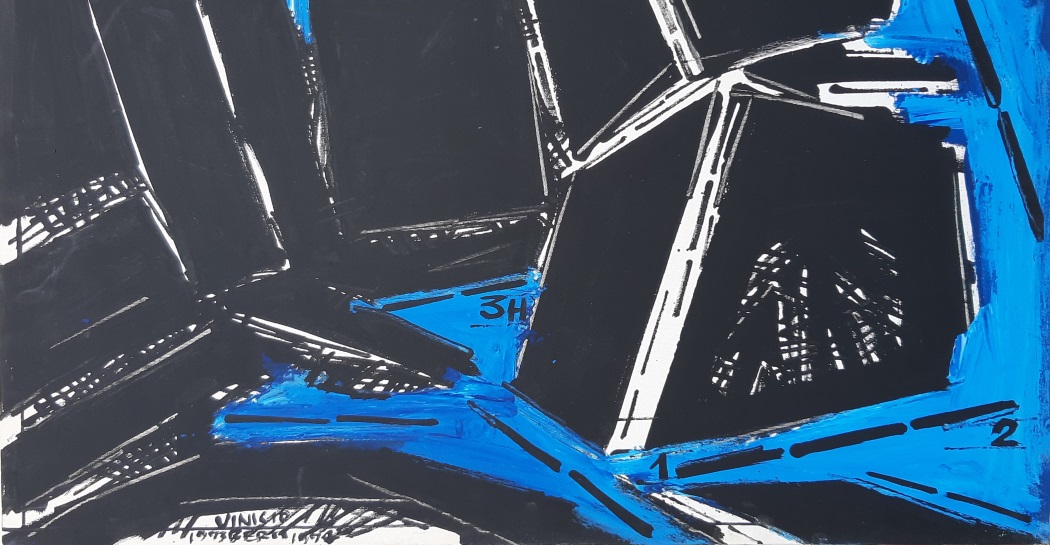 14/10/2021 - 27/02/2022
Galleria d'Arte Moderna
Exhibition dedicated to the famous abstract artist Vinicio Berti (1921-2021) for the centenary of his birth and thirty years after his death (1991). Extended to February 27, 2022
The exhibition attempts the reconstruction of the pictorial evolution of the founder of the group of Classic Abstractionism (1950), a revolutionary group for the period both for its artistic activity and for that of the aesthetic theories that led inextricably into the political. The Manifesto of the group itself is explicit, proposing, as a new direction for contemporary art, the end of destruction, the beginning of construction. This choice was coherently maintained without descending to informal neo-Dadaist or conceptual temptations, thus anticipating the art and theories of the "MAC" in Milan and "Forma 1" in Rome, with whom Berti always maintained important relations, such as with Gillo Dorfles and in Rome with Perilli and Dorazio.
The exhibition, which will run from November 2021, includes paintings as well as unpublished archival and photographic documentation of Vinicio Berti's work, which is dominated by abstractionism and the use of colour as a political act. After all, Berti moved in a Marxist environment, which often emerges from his painting as well as from his writings. One section of the exhibition is dedicated to Berti's comic strips and his characters, who are very well known all over the world, thanks also to the basic figure of Pinocchio who, as the artist himself said, "persecuted" him throughout his life.
The exhibition also includes the recovered and re-digitalized art documentary VINICIO BERTI 70 ANNI DI PITTURA CONTRO (11'22", colour, 2002), produced by the Archivio Vinicio Berti - Florence, the Centro Internazionale Antinoo per l'arte - Marguerite Yourcenar Documentation Centre, with the remixing of some important interviews with the artist.
The exhibition has a travelling itinerary that includes, in addition to Rome, Certaldo - Palazzo Pretorio (September-October 2021), Rende/Cosenza - Museo del Presente (November-December 2021), Florence - Palazzo del Pegaso, Spazio espositivo Carlo Azeglio Ciampi - Regione Toscana (February 2022).
For the 100th Anniversary Committee, a prestigious Scientific Committee has also been set up: Giorgio Bacci, Academic, University of Florence; Luca Massimo Barbero, Director, Institute of Art History, Giorgio Cini Foundation, Venice; Luca Bellingeri, Director, National Library, Florence/Acting Director, Marucelliana Library, Florence; Rossana Buono, Academic, Tor Vergata University, Rome; Ennio Calabria, artist; Marcello Ciccuto, Lecturer, University of Pisa; Claudio Crescentini (art historian, Sovrintendenza Capitolina ai Beni Culturali); Riccardo Ferrucci, Art Critic, Tuscany Region; Gabriele Simongini, Lecturer, Fine Arts Academy, Frosinone; Roberto Sottile, Artistic Director, Centro Studi d'Arte - Archivio Vinicio Berti / Artistic Director, Museo del Presente, Rende; Claudio Strinati, Art Historian. The exhibition is in collaboration with Centro Studi d'Arte Archivio Vinicio Berti and Galleria Nozzoli, Empoli.
BIOGRAPHY
Vinicio Berti was born in Florence in 1921 and was one of the first Italian painters to adhere to abstractionism, as well as being both its theorist and activist.  
He was also involved as an illustrator and author of comic strips with a large European circulation. In 1945, together with the painter Bruno Brunetti, Fernando Farulli, Gualtiero Nativi and the poet Alberto Caverni, he founded the revolutionary cultural newspaper "Torrente" and was among the protagonists of the innovative movement "Arte d'Oggi", linked to the magazine of the same name. He exhibited at the Vigna Nuova Gallery in Florence and in 1958 at the La Salita Gallery in Rome. He took part in the Quadriennale di Roma in 1959 and presented a personal exhibition at the Galleria Comunale di Grosseto in 1960. Over the decades he maintained a great consistency of expressive style and took part in numerous national and international exhibitions and shows, including the 1965 anthological exhibition at the Casa della cultura in Livorno and the Biennale dell'incisione in Venice; the 1971 travelling exhibition "Arte Concreta" in Germany, and the 1987 personal exhibition Espansione dell'astrattismo classico at Palazzo Strozzi. Parallel to his activity as a painter, he constantly worked as an illustrator and cartoonist in publications for children. He made his debut in this field in 1947 with his own version of Pinocchio. In the following decades he illustrated the stories of characters such as 'Gian Burrasca', 'Ciondolino', 'Il Pioniere Chiodino' and 'Atomino'. Berti was also active in the 1980s in the field of pictorial muralism, with permanent interventions carried out in Florence's Cinema Manzoni (now transformed into the multi-purpose cultural centre Accademia del Teatro Manzoni) and in 1986, with the large mural created for the year of Florence as European Capital of Culture. It was executed on the outside wall of the Palasport in Florence (now Nelson Mandela Forum). A brilliant, imaginative, polemical man, he poured his stubbornness and humility into his paintings. He died in Florence in 1991. Over the decades, important critics and art historians have written about Vinicio Berti's paintings and theories, including: G.C. Argan, G. Ballo, R. Barilli, A. Boatto, G.Bonasegale, C. Brandi, C. Cagli, L. Caramel, M. Ciccuto, M. Corgnati, C. Crescentini, E. Crispolti, R. De Grada,M. De Micheli, A. Del Guercio, G. Di Genova, G. Dorfles,V. Guzzi, G. Kaisserlian, C. Lonzi, R. Maini, C. Maltese, A. Mammì, D. Micacchi, A. Paolucci, C.L. Ragghianti,C. Spadoni, I. Tomassoni, A. Trombadori, L. Venturi,L.Vinca Masini, C. Vivaldi. In 2017 the Archivio Vinicio Berti was reorganised and reconstituted on the initiative of the Associazione Centro Studi d'Arte.
Information
Opening hours
From 14 October to 12 December 2021 - Extended to February 27, 2022
Tuesday to Sunday from 10 to 18.30
last entrance half an hour before closing time
Closed on Mondays
ALWAYS CONSULT THE ADVISORY PAGE before planning your visit to the museum.
Information
Tel. 060608 (daily from 9.00 to 19.00)
Promoted by
Roma Culture, Capitoline Direction for Cultural Heritage
Edited by
Claudio Crescentini and Roberto Sottile
Museum services
Zètema Culture Project
Type
Exhibition|Contemporary art
Eventi correlati
Currently there are no ongoing activities.
There are no planned activities.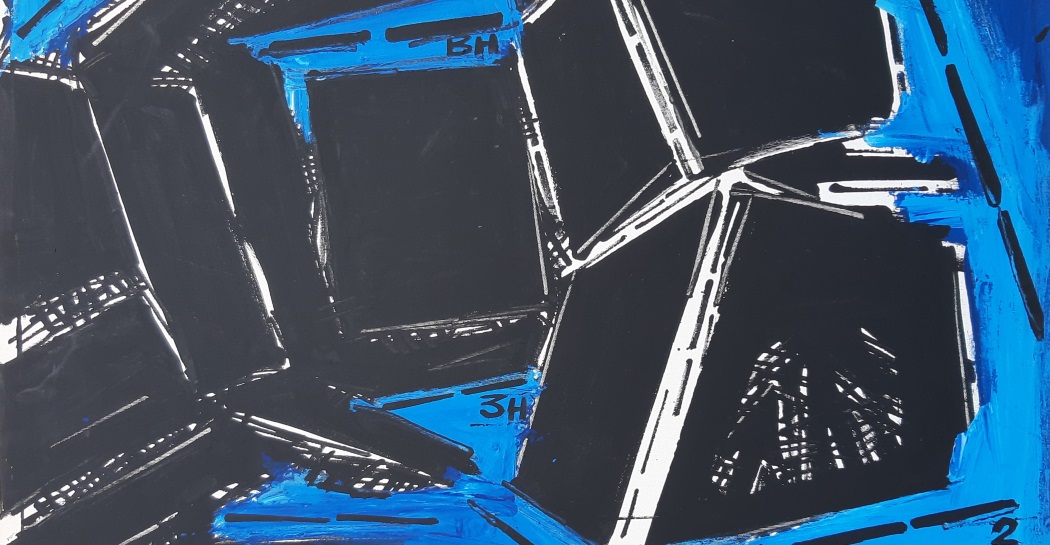 Educational resources for all