The Gemito Collection
Immagine: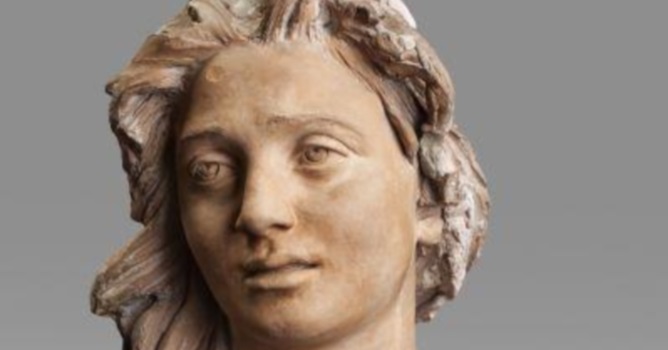 07/11/2014 - 02/06/2015
Galleria d'Arte Moderna
As part of the exhibition  Artisti dell'Ottocento: temi e riscoperte, two rooms focuse on the sculptural and graphic production of the the Neapolitan artist Vincenzo Gemito (1852 - 1929), of whom the Gallery has a rich and important collection.
Vincenzo Gemito was one of the protagonists in 19th century Italian art. Works on display in these rooms focus on his human and artistic journey that has now become a true legend.
Born in Naples on July 17, 1852, Gemito was abandoned and raised by the Santissima Annunziata Maggiore Basilica and Orphanage, from where he was adopted by a childless couple: a carpenter and his wife, Giuseppina Baratta. From a young age he exhibited a talent for the arts and was placed first in a workshop of an academic sculptor and painter Emanuele Caggiano, and then with Stanislao Lista. Afterwards, he attended the Naples Academy of Fine arts, where he studied together with his friend Antonio Mancini.
During his youth, in parallel with painting commissioned portraits, which included famed subjects such as Giuseppe Verdi and Mariano Fortuny, Gemito completed, to particular success, a series of works on the theme of young fisherman. Two studies in wax from this series completed in 1876 are on display. Sometimes, the artist made his "street urchin" models pose on a cliff coated in soap in order to capture the tension of balancing in his works.
References to classical art are constant in Gemito's work. Already visible in his first works, such as Ritratto della Moglie Anna (Portrait of Anna, the Wife) dating to 1886, the references to classical art intensify in the years of his mental illness: in 1887, the sculptor was committed to a mental institution for a brief period. After his release, he closed himself in his home and did not emerge for 22 years.
Suffering from delirium and hallucinations, Gemito claimed to be able to speak with historical personalities such as Alexander the Great, for whom he designed an equestrian monument at the beginning of the 1910's, which was never completed. Among his preparatory studies, in addition to drawings and tondi (circular artwork), there is a Cavallo(Horse) with mobile joints, constructed with the help of a carpenter. He continued working up until his death, in Naples on March 1, 1929, completing several works with a classic form, such as La Giovinezza di Nettuno (Neptune's Youth), La Sorgente (The Spring) and La medusa (Medusa), while obsessively working on the theme of Alexander the Great.
Catalogo:
De Luca Editori
Con contributi di: Ombretta Bracci; Giancarlo Brocca; Maria Catalano; Federica Pirani; Cinzia Virno.
Information
Opening hours
 Tuesday-Sunday: 10.00-18.30;
 24 and 31 December: 10.00-14.00;
 Closed: Monday, 25 December, 1 January, 1 May;
 Last admission 1 hour before closing time.
Entrance ticket
Free admission to residents in Rome  on the first Sunday of the month
Adults: € 7,50
 Concessions: € 6,50
 Roman Citizens only (by showing a valid ID) :
  - Adults: € 6,50;
 - Concessions: € 5,50;
Free admission every first Sunday of the month for all residents in Rome.
Free of charge and Concessions: conditions
Online purchase: 
Information
Infoline: +39 060608 (daily, h. 9.00-21.00)
Type
Exhibition|Modern Art
Other information
Promoted by: Roma Capitale, Assessorato alla Cultura, Creatività e Promozione Artistica - Sovrintendenza Capitolina ai Beni Culturali.
Organization
Zètema Progetto Cultura Sponsors: Banche Tesoriere di Roma Capitale (BNL Gruppo BNP Paribas, UniCredit, Banca Monte dei Paschi di Siena); MasterCard Priceless Rome; Vodafone
With technical contributions from
Curator
Cinzia Virno; allestimento a cura di Francesco Stefanori.
Catalogo
2014, 96 p., ill., brossura
Editore:
De Luca editori d'Arte
Eventi correlati
Currently there are no ongoing activities.
There are no planned activities.
There are no archived activities.