'800 ARTISTS, People, places and emotions
Immagine lista: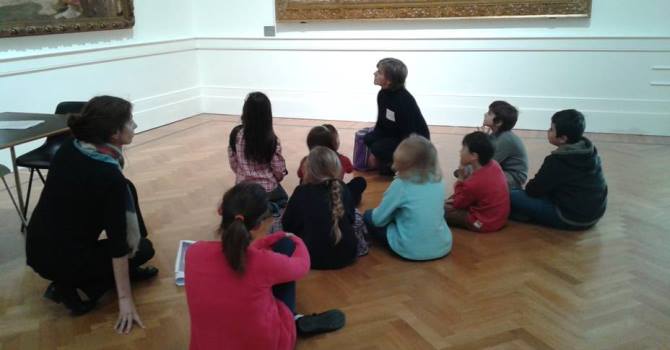 07/11/2015
Galleria d'Arte Moderna
Museum visit and workshop for kids aged 7 to 11 in English
ARTandSEEK invites all English-speaking kids to join us in an interactive conversation on 4 artworks from the diverse collection of the GAM. Inspired by the images we look at, we will discuss concepts ranging from the painterly, such as colour and light, to the social: people and cities of past and present, their daily life, the role of women, family, work and leisure. All this will be done in a fun, collective, interactive manner with lots of activities, opening a unique dialogue with the works of great masters.
Our session in the museum lasts just over one hour and is conducted entirely in English.
Informazioni
Place
Galleria d'Arte Moderna
Opening hours
Saturday November 7th. at 10,30
Type
Educational initiatives
Eventi correlati
Currently there are no ongoing activities.
There are no planned activities.