Dani Karavan, Man walking on railways
Immagine: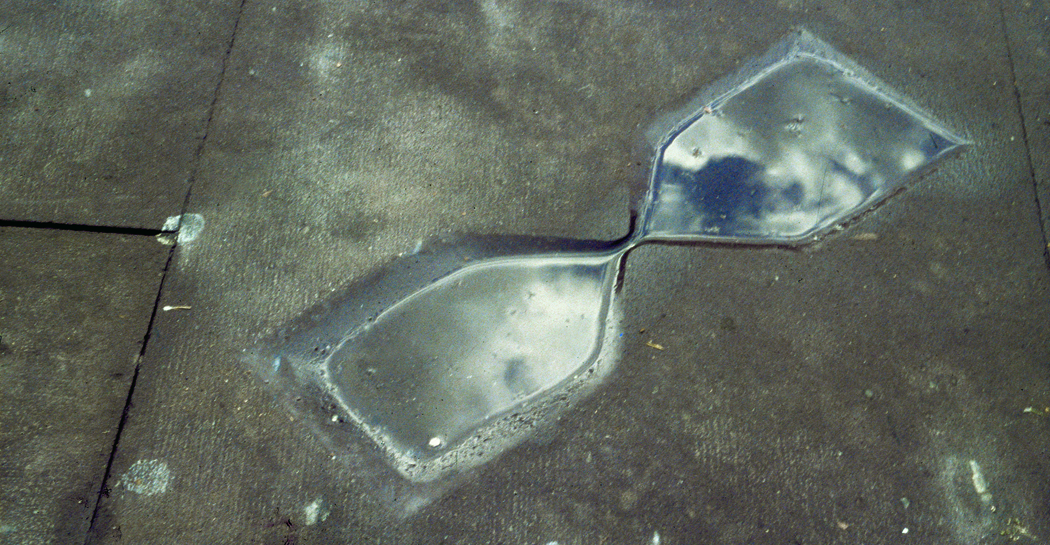 18/01 - 12/02/2023
Galleria d'Arte Moderna
Environmental sculpture as part of the Zakhor/Ricorda project.
Seconda Casa (Gerusalemme – Roma) is a small-sized monument placed on a sidewalk at Piazza di Monte Savello in Rome. Done on the occasion of International Holocaust Remembrance Day as stated by the adjacent plaque ("Micha Ullman 'Seconda Casa Gerusalemme-Roma' Giornata della Memoria 27 gennaio 2004"), the work depicts two stylized houses in a sort of hourglass carved into the sidewalk. In Jewish culture, the Second House represents the Second Temple of Jerusalem, destroyed by Emperor Titus in 70 CE, an event that resulted in the great exile of the Jewish people and initiated the most ancient Western Diaspora.
The small sculpture aims in this way to remember, through two opposing but reflecting shapes, the coexistence of two cultures inevitably linked to one another.
Micha Ullman (Tel Aviv, 1939). Active with a variety of artistic media including sculpture and drawing, he began in the early 1960s to make underground environmental installations in keeping with the spirit of Land Art. In Germany, his parents' place of origin, he has designed memorials and installations dedicated mainly to the Shoah, such as Library (1995) in Bebelplatz in Berlin, commemorating the Nazi book burning in 1933.
In 2011, the Israel Museum in Jerusalem dedicated to him the retrospective show Sands of Time embracing his fifty-year career, on the occasion of which he produced a 200 m2 installation with objects half buried and covered with sand. Also active in academic settings, Ullman has taught at the Bezalel Academy (1970-78), the University of Haifa (1979-89), and Staatliche Akademie der bildenden Künste di Stoccarda (1991-2005). Along with Moshe Gershuni, he represented the Israel Pavilion at the 1980 Venice Biennale.
His works are exhibited in such museum collections as the Jewish Museum in Berlin; the Solomon R. Guggenheim Museum in New York; and the Tel Aviv Museum of Art. A winner of numerous international honours, in 2009 he was awarded the Israel Prize for sculpture.
Information
Opening hours
January 18 to February 12, 2023
From Tuesday to Sunday 10 - 18.30
Last admission half an hour before closing
Eventi correlati
Currently there are no ongoing activities.
There are no planned activities.
There are no archived activities.