Maddalena. Il mistero e l'immagine
Immagine: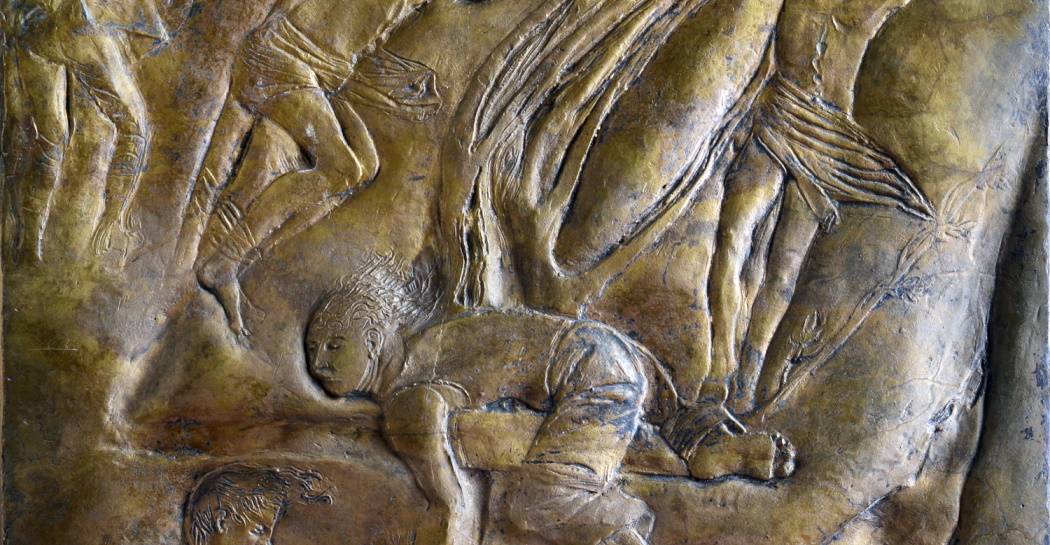 27/03 - 10/07/2022
Galleria d'Arte Moderna,
Musei San Domenico di Forlì
Exhibition curated by Cristina Acidini, Fernando Mazzocca and Paola Refice.
In the exhibition Maddalena. Il mistero e l'immagine features a work from the collection of the Galleria d'Arte Moderna di Roma: Deposizione di Pericle Fazzini a bronze bas-relief from 1946 (AM 2843).
The exhibition itinerary, which investigates the figure of Maria Maddalena and the mystery surrounding this figure for centuries, is divided into 12 sections that include more than 200 masterpieces, including paintings, sculptures, miniatures, tapestries, silverware and graphic works, from ancient to contemporary times.
The image of the saint is analysed through the various aspects that characterise her complex personality: pain, sensuality, penitence, theatricality, existential restlessness and the sense of the mystery of human life.
The great masters in the exhibition include Donatello, Andrea Della Robbia, Giovanni Bellini, Tiziano Vecellio, Tintoretto, Annibale Carracci, Lorenzo Lippi, Guercino, Artemisia Gentileschi. Guido Reni, Anthon Raphael Mengs, Jòzef Wall, Eugène Delacroix, Arnold Böcklin, Gaetano Previati, Fausto Melotti, Giorgio De Chirico, Renato Guttuso, Pericle Fazzini.
Information
Categoria particolare: Mostre e opere in viaggio
, Musei San Domenico di Forlì
Type
Exhibition|Contemporary art
Eventi correlati
Currently there are no ongoing activities.
There are no planned activities.
There are no archived activities.