Mimì Quilici Buzzacchi. Tra segno e colore
Immagine: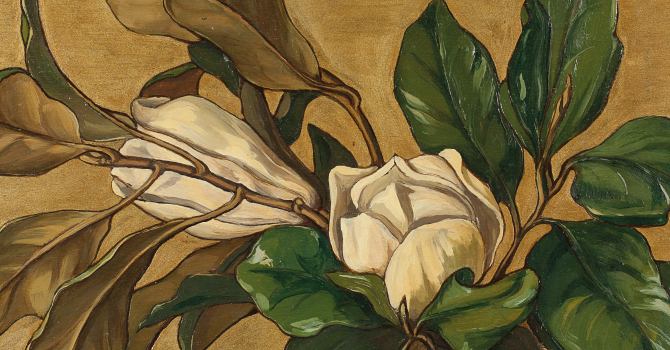 22/09 - 11/12/2016
Galleria d'Arte Moderna
On the occasion of the exhibition "Roma Anni Trenta. La Galleria d'Arte Moderna e le Quadriennali d'Arte 1931 - 1935 – 1939", (= Rome in the thirties. The Modern Art Gallery and the four-year Arts exhibition 1931 - 1935 – 1939) three halls of the Gallery will host 50 works such as paintings, graphic works and documents illustrating the long activity of Mimì Quilici Buzzacchi (Medole 1903 – Roma 1990), started at the end of the twenties in Ferrara and continued in Rome from the fifties to her death in 1990.
A third section will show all the artists who were close to Mimì Quilici Buzzacchi: Tato, Carlo Socrate, Filippo De Pisis, Virgilio Guidi.
Very well known for her engraving art works and in particular woodcut to which Mimì Quilici Buzzacchi worked all her life long, living and constantly working throughout almost all the twentieth Century always and continuously dealing with the protagonists of the culture of her time. In the thirties she constantly participated to the most important national and international exhibitions, among them the two-year exhibitions in Venice and the four-year exhibitions in Rome. Together with the artists of the "officina ferrarese" she took part to the project regarding the decoration of the many buildings made in Libya under Italo Balbo's governorship by painting Villaggio Corradini's chapel (1938-40).
Information
Opening hours
Tuesday-Sunday: 10.00 - 18.30;
Last admission 1/2 hour before closing time.
N.B. per eventuali aperture e/o chiusure straordinarie consultare la pagina dedicata agli Avvisi
Entrance ticket
Regular tickets
 Adults: € 7,50;
 Concessions: € 6,50;
Roman Citizens only (by showing a valid ID) :
 - Adults: € 6,50;
 - Concessions: € 5,50;
Information
Tel. +39 060608 (tutti i giorni ore 9.00-21.00)
Type
Exhibition|Contemporary art
Eventi correlati
Currently there are no ongoing activities.
There are no planned activities.
There are no archived activities.