Shepard Fairey. 3 decades of dissent. Catalogo della mostra. Ediz. italiana e inglese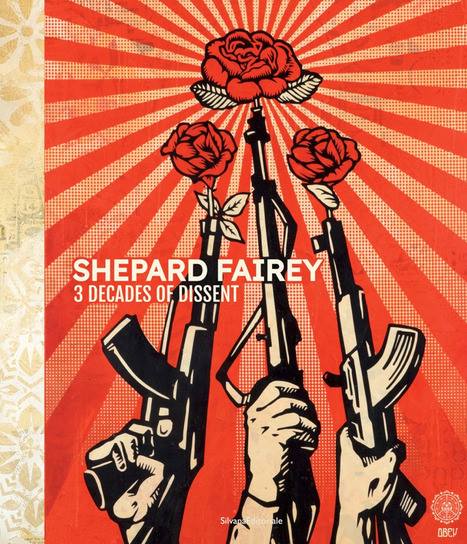 Dati:
2020, 192 p., ill. , Rilegato
Tipologia guida/catalogo:
Il volume è dedicato a Shepard Fairey (Charleston, 1970), uno degli artisti di urban art più conosciuti al mondo. Affermatosi con lo pseudonimo di Obey grazie a una fortunata campagna di stickers, diffusa in modo virale, raffiguranti il volto del campione di wrestling André The Giant, l'artista statunitense ha raggiunto visibilità internazionale grazie al ritratto di Obama rappresentato nel poster Hope del 2008, in occasione della campagna presidenziale. L'artista presenta in queste pagine trenta recenti opere grafiche inedite (2019), che ripercorrono trent'anni di attività attraverso le sue icone più celebri: tanti i temi sociali e politici che hanno ispirato la sua produzione, dalla lotta per la pace e contro la violenza razziale, alla difesa della dignità umana e di genere fino alla salvaguardia dell'ambiente. Le grafiche costituiscono un concept unico e irripetibile, ideato appositamente per la Galleria d'Arte Moderna di Roma, dove sono poste in dialogo con importanti opere della collezione d'arte contemporanea della Sovrintendenza Capitolina selezionate dallo stesso artista. Il volume, con un intervento di Shepard Fairey e numerosi testi critici, è completato da una biografia e da apparati bibliografici. Autori dei testi: Shepard Fairey, Maria Vittoria Marini Clarelli, Claudio Crescentini, Giuseppe Ottavianelli, Giuseppe Pizzuto, Federica Pirani, Arianna Angelelli, Daniela Vasta.