Incontri attivi: video performance di Paolo Bielli e Susanne Kessler
Immagine: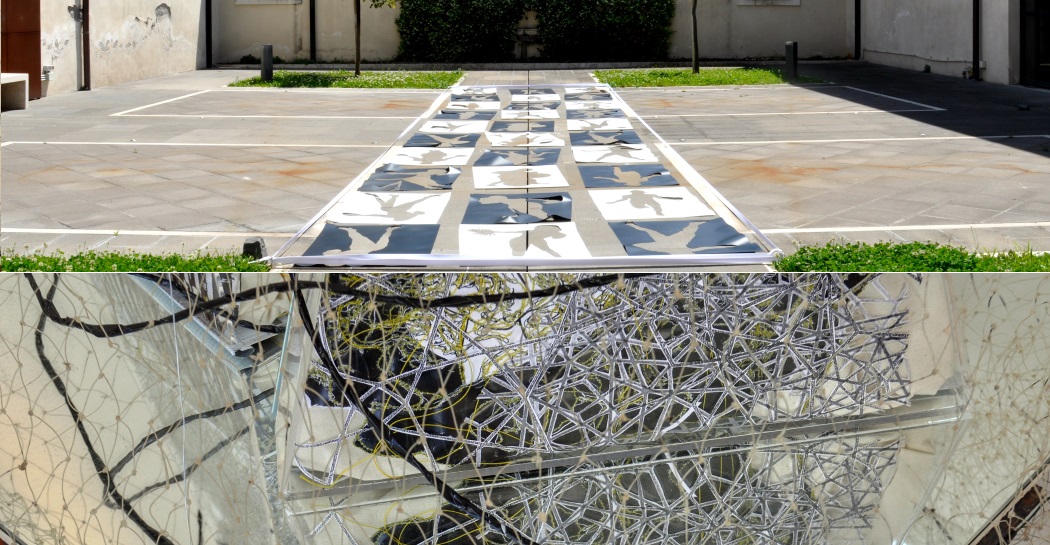 24/10/2019
Galleria d'Arte Moderna
Incontri attivi: video performances di PAOLO BIELLI e video-testimonianze delle installazioni di SUSANNE KESSLER.
Programma dei video trasmessi:
P.B.  Sapone (min. 2:13)
P.B.  Pelle (min. 4:17)
P.B.  Colpevoli Gesti (min. 1:02)
P.B.  Nuda Apparenza  (min. 3:38)
S.K.  La Bilancia in Danimarca (min. 1:44)
S.K.  Flying Temple Paestum (min. 3:25)
S.K.  Ritmo e Linea (min. 3.05)
P.B.  Pink Ring (min. 1:17)
P.B.  Erbacce (min. 3:37)
P.B.  Violet Ring (min. 3:32)
S.K.  Cantiere disegni (min. 11.42)
P.B.  Fetonte (min.  2:08)
P.B.  Fantasma 1 (min. 2:25)
P.B.  Fantasma 2 (min. 1:27)
P.B.  Fragile Putrefazione (min. 1:03)
S.K   Meandro (min. 8.10)
P.B.  Fiori e Fiori (min. 1:50)
P.B.  VS the Antiques (min. 2:33)
P.B.  Blue Ring (min. 1:48)
P.B.  Exit Ring (min. 10:00)
P.B.  Gold Ring (min. 1:53)
S.K.  Gerusalemme (min. 11.27)
P.B.  Black and White (min. 5.59)
P.B.  Bianco e nero (min. 0:30)
P.B.  Romantic Ring (min. 2:25)
S.K.  Libro Giallo (min. 2.34)
S.K.  Libro Blu (min. 3.25)
Information
Opening hours
Giovedì 24 ottobre 2019 dalle ore 16.00 alle 18.00
Entrance ticket
Partecipazione all'evento con biglietto d'ingresso alla mostra:
Intero: € 7,50 - ridotto: € 6,50
Per i cittadini residenti nel territorio di Roma Capitale (mediante esibizione di valido documento che attesti la residenza) :
intero: € 6,50 - ridotto: € 5,50
Ingresso gratuito per i residenti a Roma e nell'area della Città Metropolitana nella prima domenica di ogni mese
Gratuità e riduzioni
La MIC card è acquistabile nei musei e online all'indirizzo miccard.museiincomuneroma.it
Information
060608 (tutti i giorni 9.00 - 19.00)
Eventi correlati
Currently there are no ongoing activities.
There are no planned activities.
There are no archived activities.