Passeggiata di Ripetta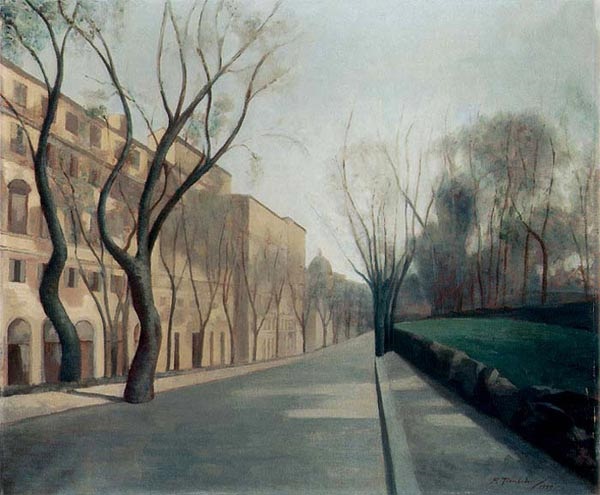 Collection:
Studio Trombadori, Villa Strohl-Fern, Roma
The hall
One of Francesco Trombadori's "Landscapes" was exhibited at the 1944 exhibition "Art against Barbarism, Roman Artists against Nazi Oppression", organised by Felice Platone, Antonino Santangelo, Amerigo Terenzi and Antonello Trombadori on behalf of the newspaper "L'Unità".
Once the arduous process of rebuilding started after the war, new meeting places began to coexist with existing ones. With Caffè Aragno closed, the artists started meeting at Caffè Greco and the Canova and Rosati coffee shops in Piazza del Popolo, or at the trattoria owned by the Menghi brothers in Via Flaminia.
You may also be interested in